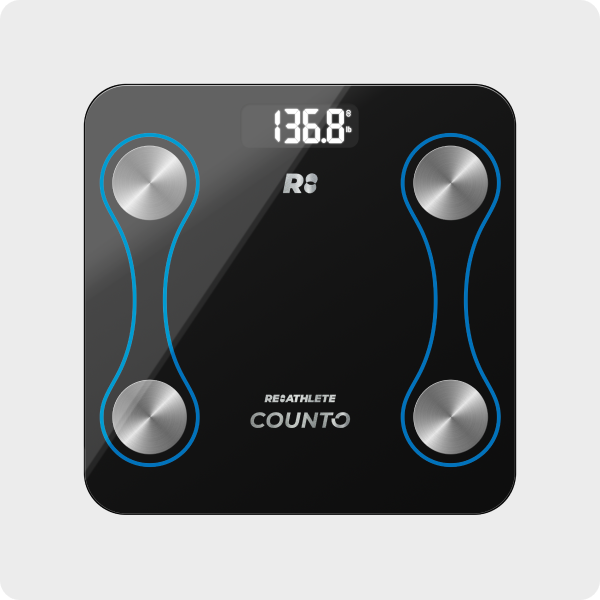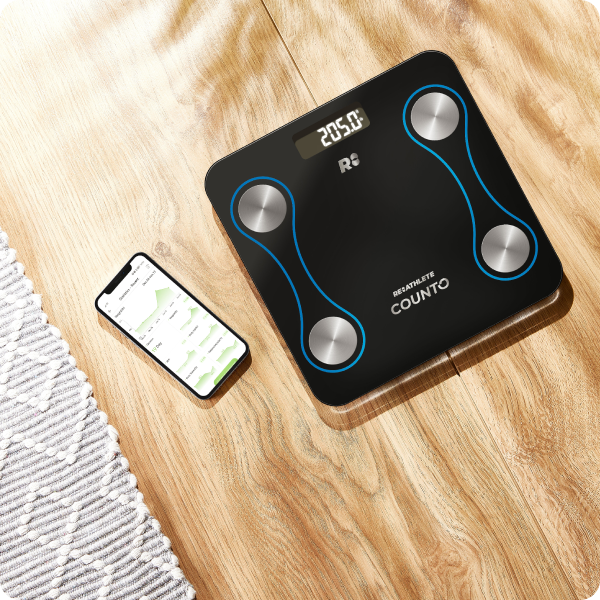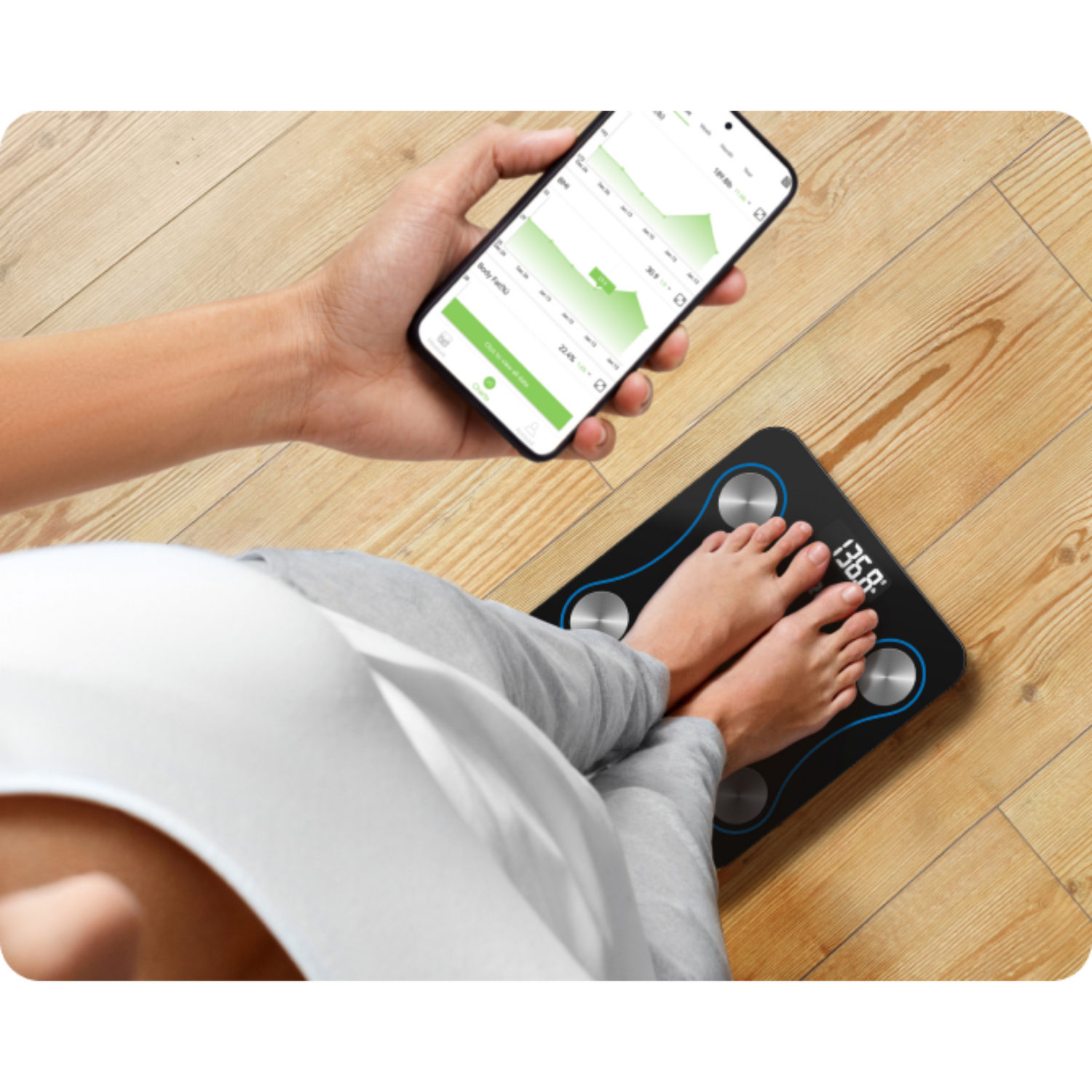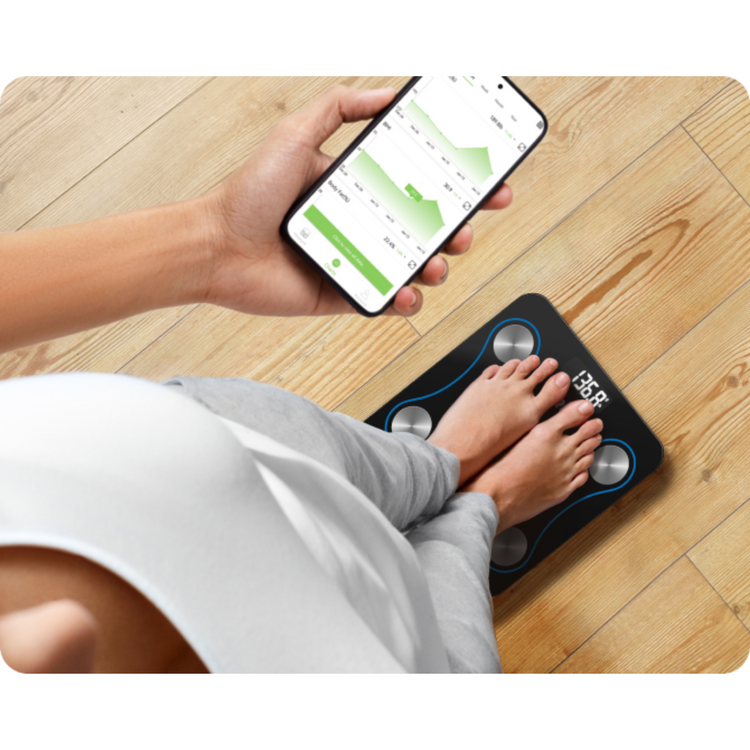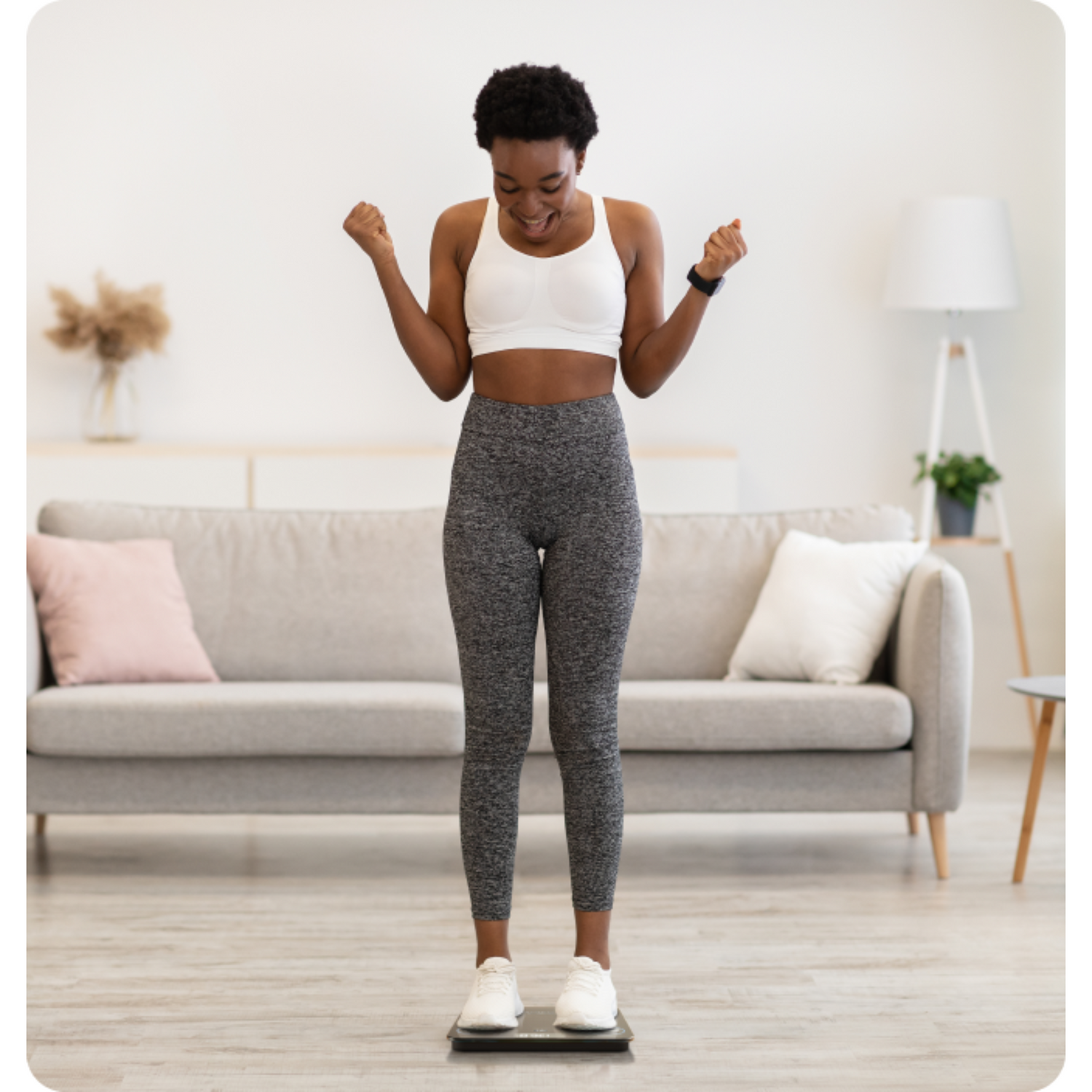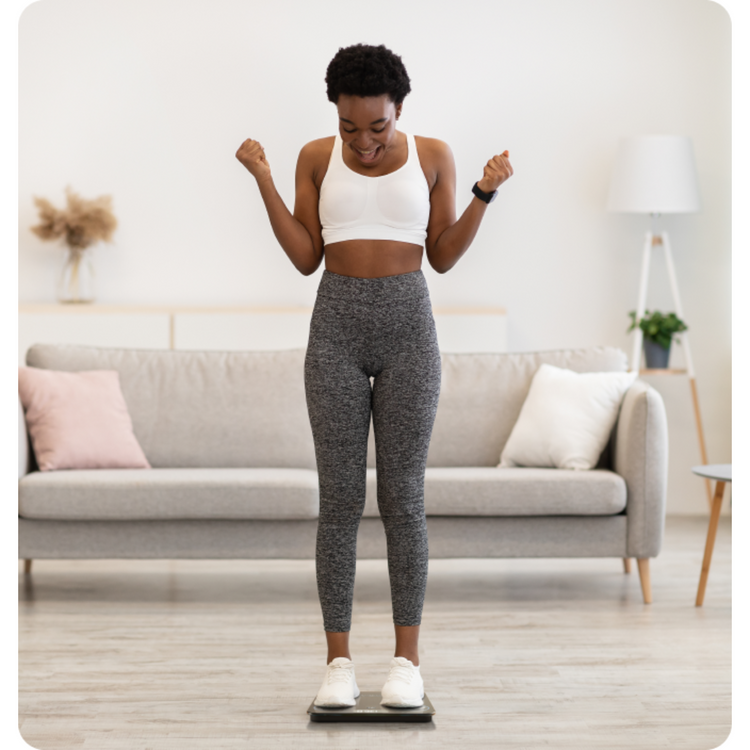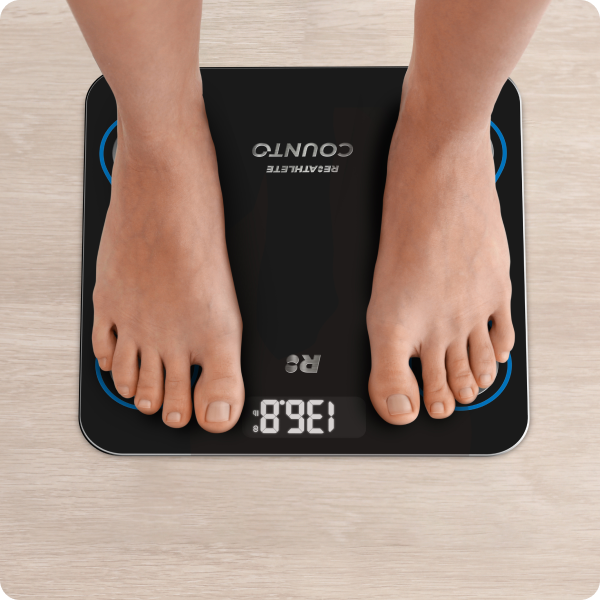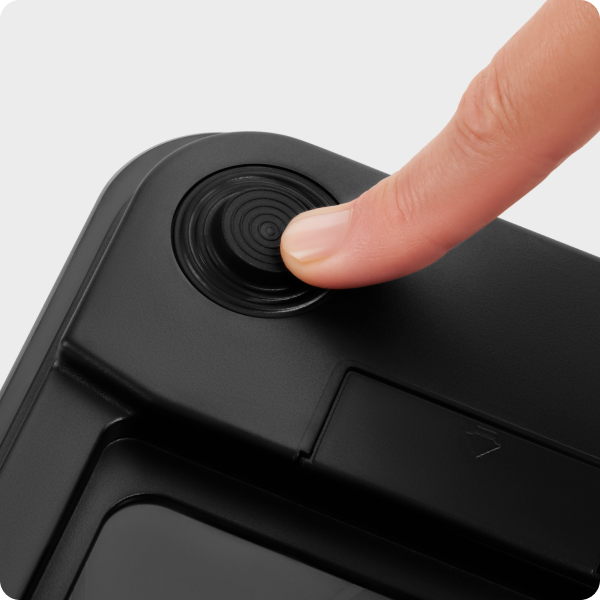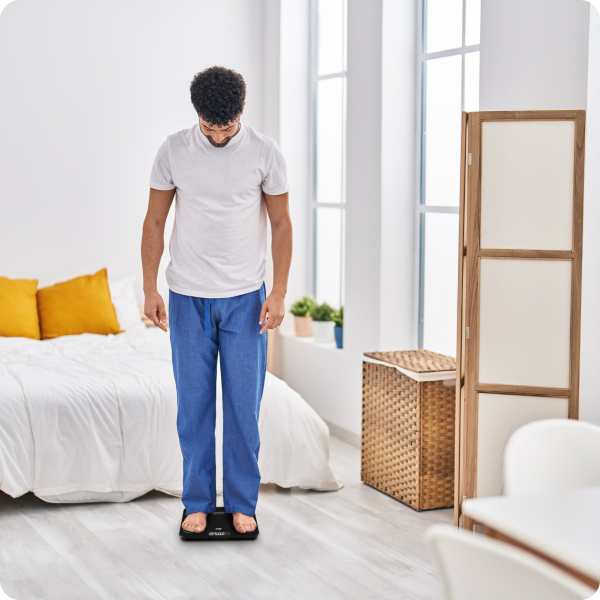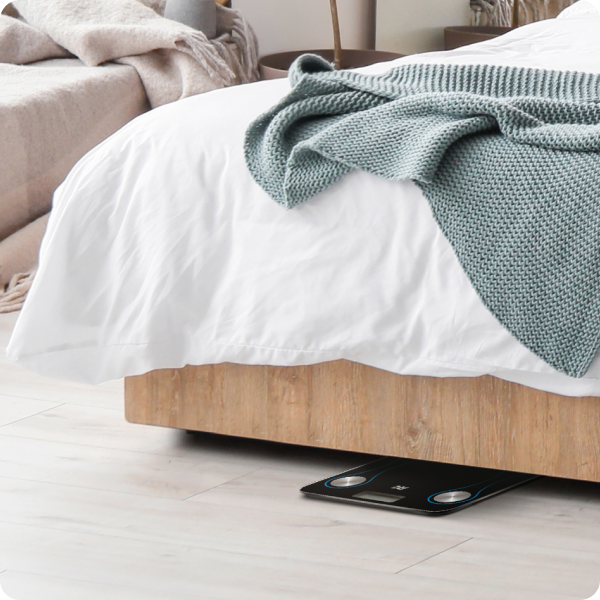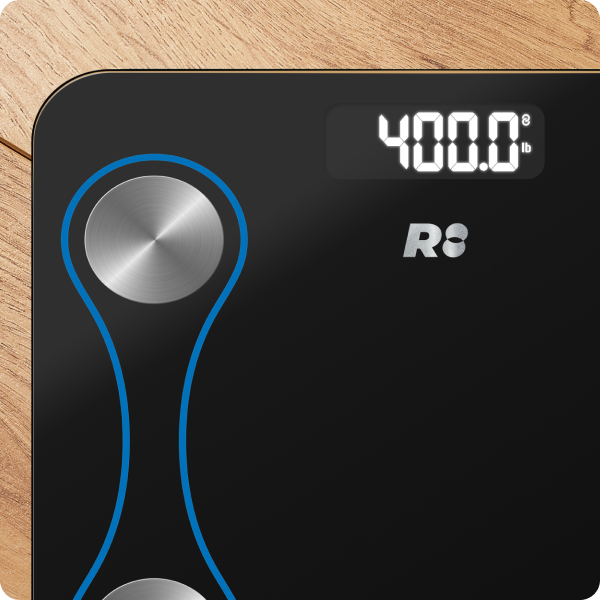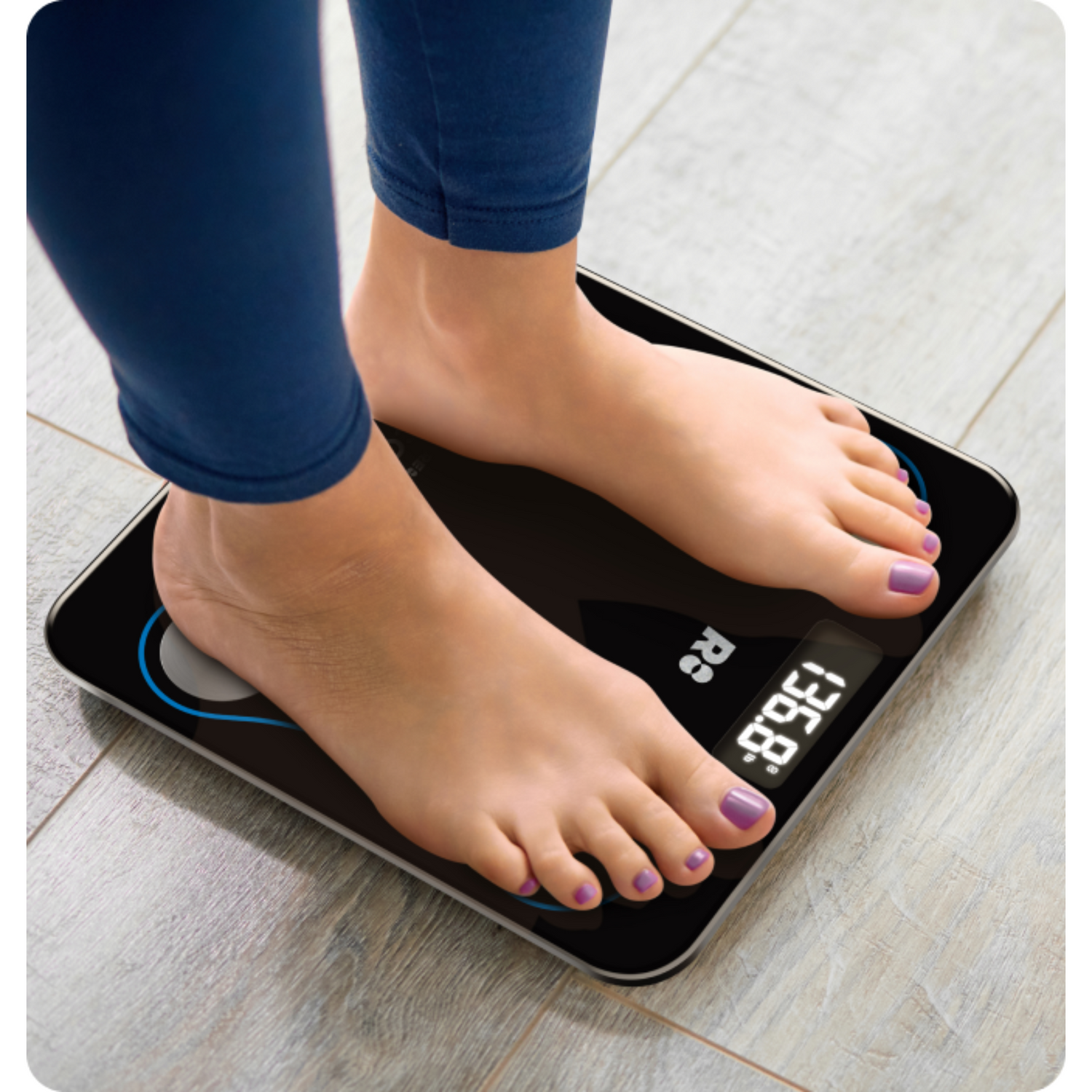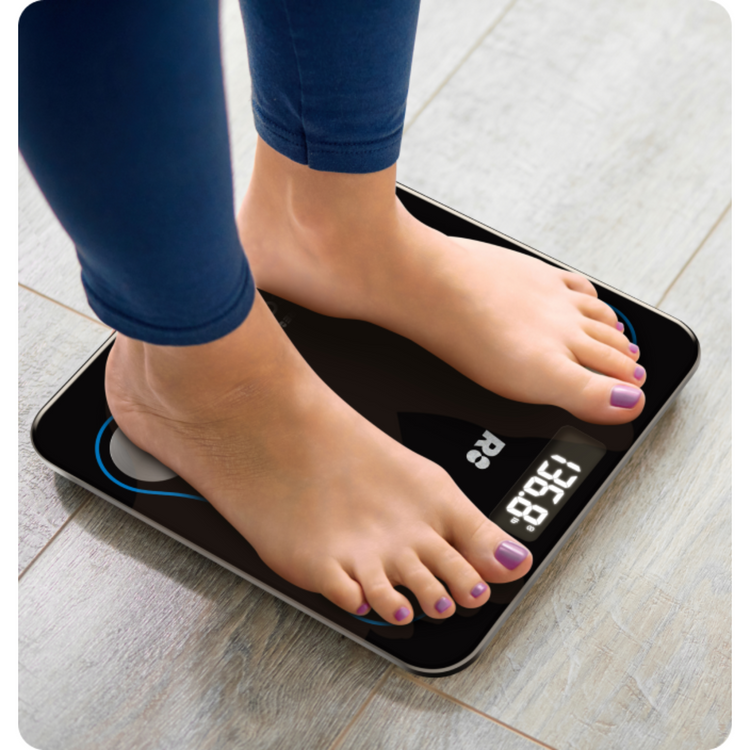 COUNTO

Smart Scale | Black
Sale price

$49.99

Regular price

$79.99

Unit price

per
This [limit-type] has a [limit-qty]-item limit per order
A little patience goes a long way.
This item is not available just yet, but you can Pre-Order it now.
Check out our Pre-Order Policy to learn more.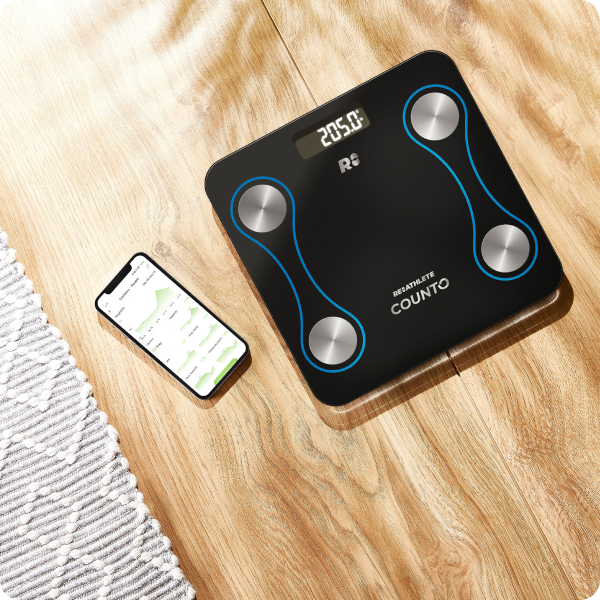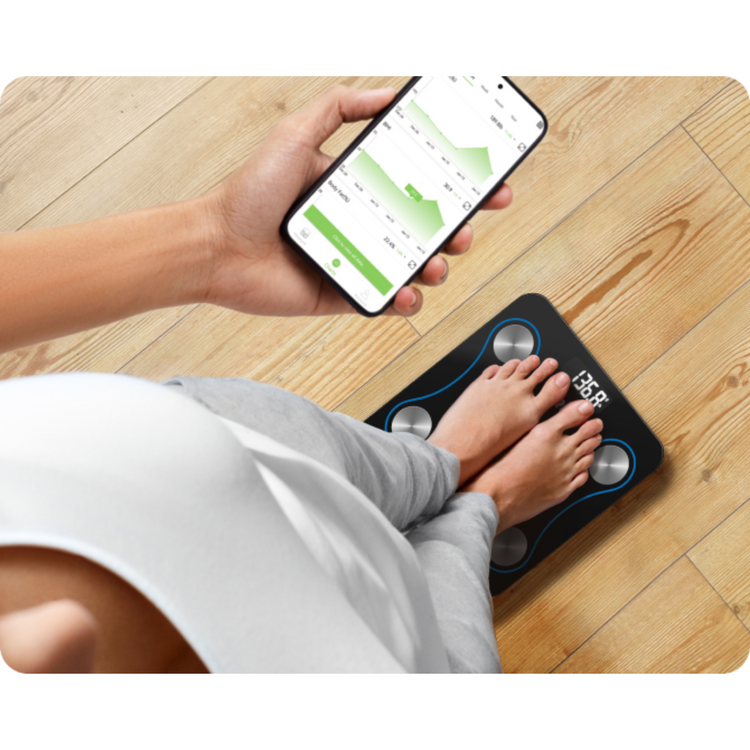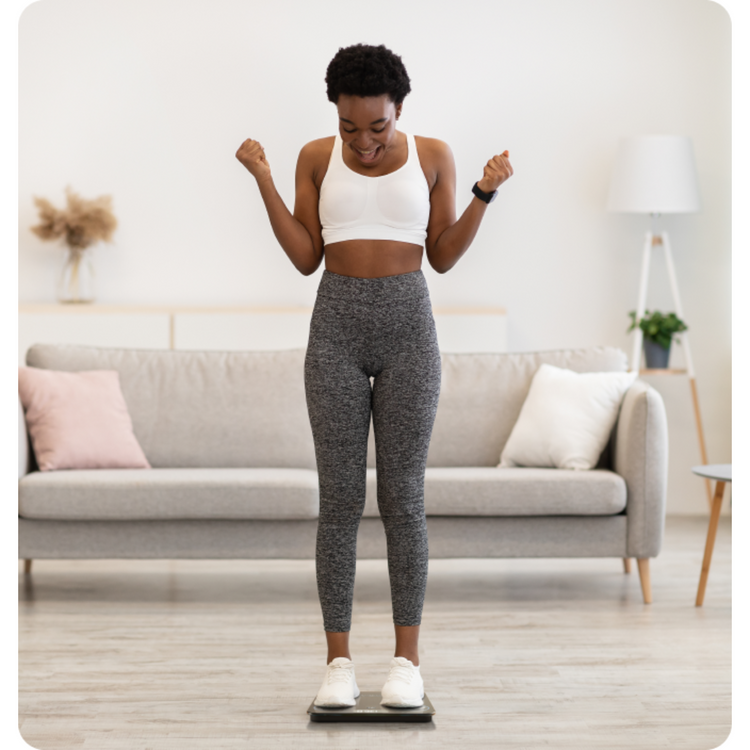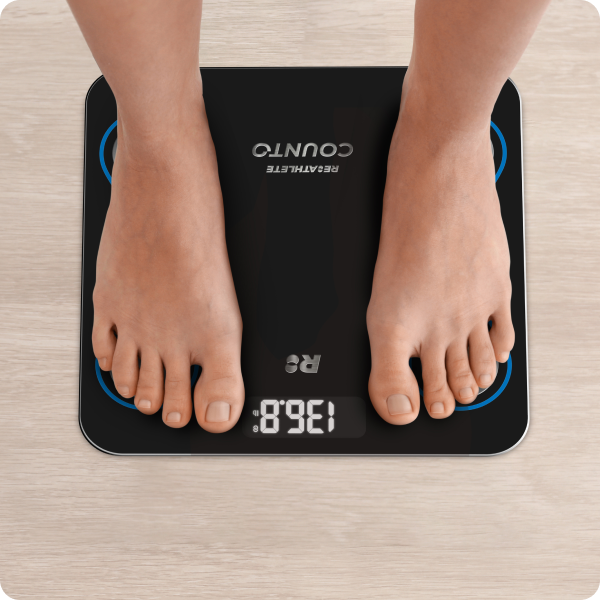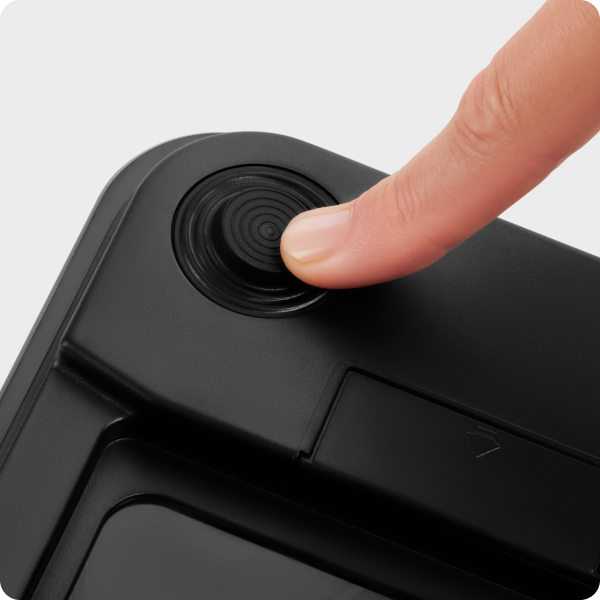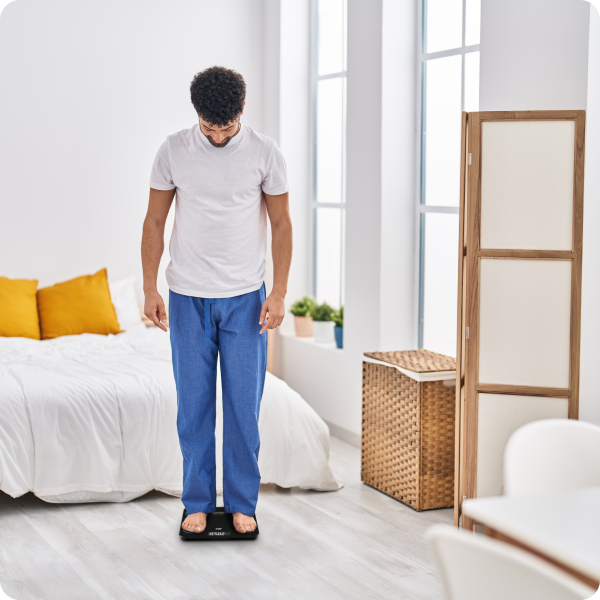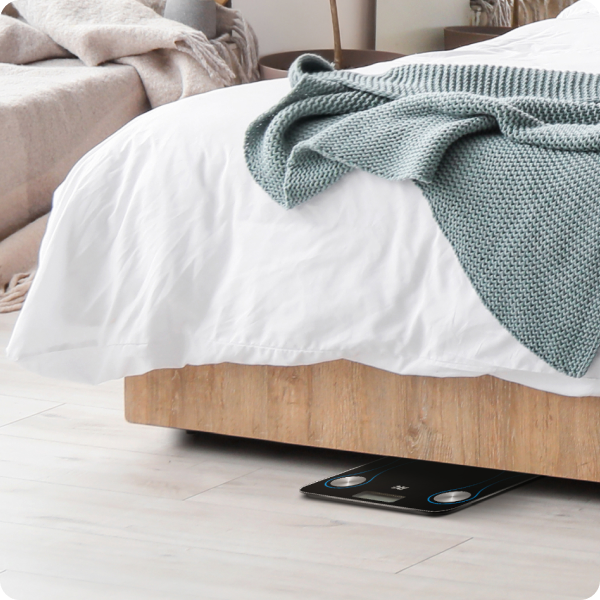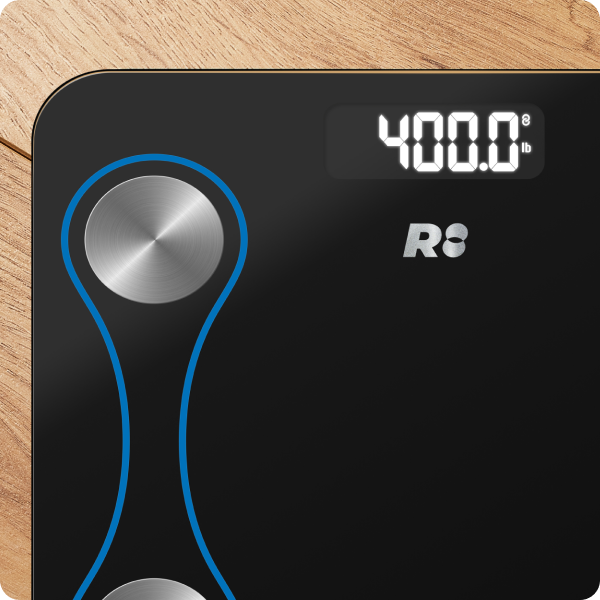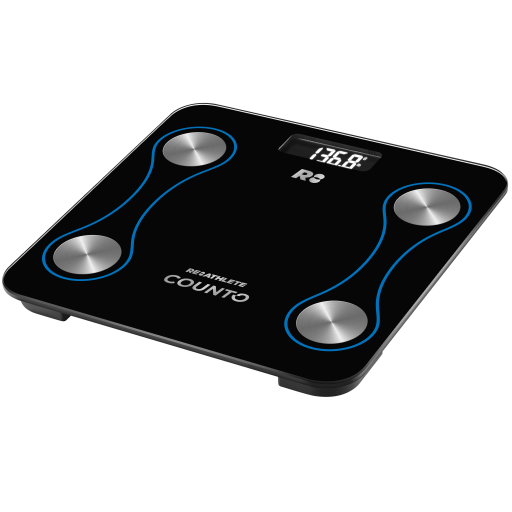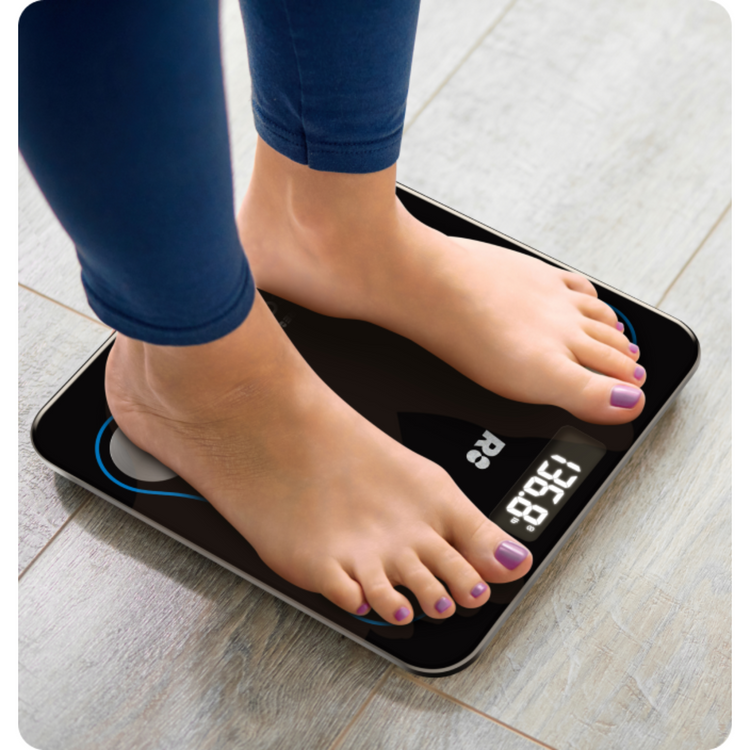 Digital Scale Measuring Body Parameters | Keep Track Of Your Health And Sustain a Wholesome Lifestyle
Features:
Accurate Weight: Measure your weight with 0.1 lb precision 
Compact and Lightweight: Sized 10 x 10 x 0.7 inches, COUNTO smart scale weighs just 2.3 lb. It will fit under virtually any bed: so easy to store and use.
All the Way Up to 400 lb: COUNTO is capable of weighing bodies up to 400 lb (180kg / 28st). The scale is made of quality materials: 5-mm tempered glass platform and ABS polymer body.
Steady Positioning: Due to the self-adjusting legs, the scale will stand steadily on any surface. We recommend using the scale on hard surfaces.
Sporty and Sleek: Designed and manufactured by REATHLETE, this scale is a product you can rely on. But we didn't compromise on the looks! It looks sporty and sleek. Enjoy the black classic design with dynamic blue decoration and humble silver logotypes.
Benefits:
12 Measurements: Make informed decisions about your health with COUNTO as it will tell you insightful things about your body, like your body mass index, subcutaneous and visceral fat, skeletal muscle rate, and more.
Progress Reports: Keep track of your body composition changes: the app will build graphs and provide stats to reflect progress in terms of lost/gained weight, fat percentage reduction, or muscle growth.
Multiple Users: Setting up the smart scale is completely hassle-free: COUNTO connects to your smartphone via Bluetooth, and it's compatible with both iOS (8.0 or higher) and Android (6.0 or higher).
iOS and Android: Setting up the smart scale is completely hassle-free: COUNTO connects to your smartphone via Bluetooth, and it's compatible with both iOS (8.0 or higher) and Android (6.0 or higher).
WHAT COUNTO CAN MEASURE?:
Body weight
Skeletal muscule rate
Basal metabolic rate
Muscule mass
Body fat rate
Bone mass
Body mass index
Protein
Subcutaneous fat
Visceral fat
Body water
Body age
How to Use COUNTO
Insert 2 × AAA batteries (not included in the box) into the battery holder on the back of the scale.
Place the scale on the hard-surface floor.
Open the Fitdays app on your device and follow the registration instructions.
Enter information about yourself. NOTE: If the information you report, like your gender, age, and height, is wrong, the measurements done by the smart scale won't be accurate.
Turn on Bluetooth on your smartphone or tablet and connect it to the scale.
Tap your foot on the scale to activate the display. Wait until the display says "0.0"
Step on the scale with your BARE feet to turn the scale on. NOTE: If you're wearing socks, you'll only get measurements for your body weight and BMI. To get all the measurements, you should be barefoot.
The number on the display is flashing as the scale is weighing and analyzing.
Tap "More Data" on your device to see the full report, including BMI, BMR, muscle mass, body fat, and other parameters. In future, you can use the "Record" function to see the results of previous measurements.
You can add and switch users through the "Manage users" function. Each account supports 24 users. The smart scale can tell which user is stepping on it, and it will remind you to switch to the right user in the app.
WARNINGS
DO NOT use this scale with medical implants such as pacemakers
DO NOT stand on the edge of the scale or jump on it

DO NOT overload the scale (maximum capacity is 180 kg = 400 lb = 23st)

DO NOT drop the scale or drop objects on it as it may damage the sensors

DO NOT immerse the scale in water
DO NOT use chemical cleaning agents on this scale. Clean it with a slightly damp cloth
Choosing a selection results in a full page refresh.